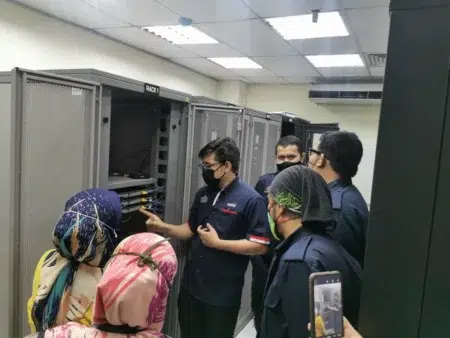 Videowall Implementation for Atomic Energy Licensing Board (AELB) 2021 – Complete Solution
Client : Atomic Energy Licensing Board (AELB) | Project Date : 01-Jan-2022
The Atomic Energy Licensing Board (AELB) is a regulatory agency operating under the Ministry of Science, Technology & Innovation (MOSTI) in Malaysia. The agency is responsible for licensing processes and enforcement activities related to radioactivity and nuclear energy. It plays a critical role in ensuring the safe use of nuclear energy for various applications in the country, including medical, research, and industrial purposes. AELB is headed by Y. Brs Tuan Haji Mohd Pauzi bin Mohd Sobari, who has been serving as the Director General since April 2020. AELB has its headquarters in Dengkil, Selangor, and four branches located in Penang, Johor, Terengganu, and Sarawak.
Recently, AELB undertook a project to supply and commission an IP-Based KVM Videowall. The project aimed to enhance the agency's communication and collaboration capabilities by providing a state-of-the-art videowall system that could support video conferencing and wireless presentations. The videowall had a 3×2, 55″ display and a pop-up bracket that allowed it to be easily stored when not in use.
The videowall system was configured through an IP-based KVM system, which provided a scalable and flexible solution for managing the inputs and outputs. Each input and output required an IP node, and the project included 14 inputs and 6 outputs. The system was designed to be easily expandable, allowing for future upgrades or additions to be seamlessly integrated into the existing infrastructure.
To ensure the success of the project, AELB engaged us with extensive experience in designing and installing advanced audio-visual systems. We worked closely with AELB's team to understand their requirements and develop a customized solution that met their needs. We also provided training and support to AELB's staff to ensure that they could use the system effectively and efficiently.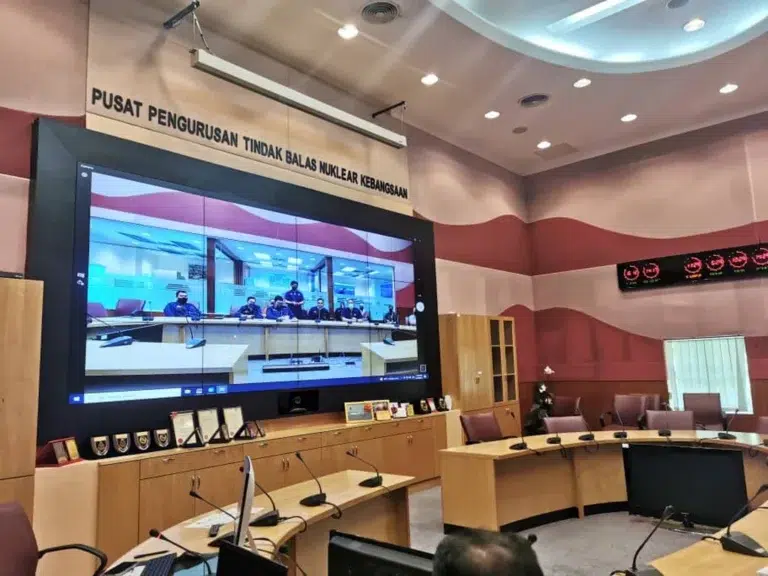 Image Gallery
About Our Solution
We offer innovative Videowall solutions that are ideal for creating impactful displays in a variety of settings, including public spaces, corporate environments, retail locations, and command centers.
Our Videowall solutions consist of high-quality displays that can be arranged in a variety of configurations to meet your specific needs. Whether you require a small, four-panel display or a large, multi-screen installation, we can design a solution that meets your requirements.
Our Videowall solutions come with advanced software and hardware that make it easy to manage your content and create stunning visual displays. With features such as content scheduling, real-time performance monitoring, and remote management, you can ensure that your display is always up-to-date and operating smoothly.
Our solution for command center videowall are IP based KVM, Modular controller and compact videowall processor. Apart from videowall display, we also supply additional accessories include pop up bracket, Control software and videowall controller.
Our team of experts works closely with you to understand your objectives and goals, enabling us to design and implement Videowall solutions that effectively support your needs. We can provide end-to-end solutions, including hardware, software, and content creation, to ensure that your Videowall is a success.