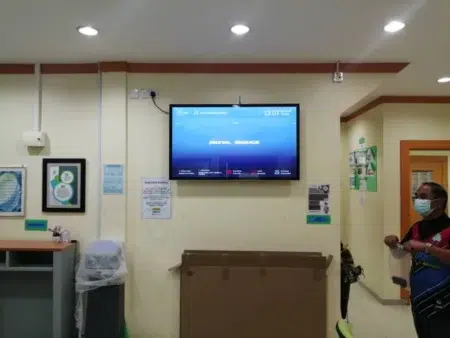 Digital Signage Monitor for Pertubuhan Keselamatan Sosial (PERKESO) 2021- Complete Solutions
Client : Monitor for Pertubuhan Keselamatan Sosial (PERKESO) | Project Date : 13-Apr-2023
We would like to express our sincere gratitude to Pertubuhan Keselamatan Sosial (PERKESO) for choosing us to supply and commission their digital signage monitors for their premises. It was a pleasure to work with PERKESO, and we appreciate the opportunity to help them improve their communication channels through digital signage.
PERKESO plays a vital role in administering and enforcing social security acts in Malaysia. They needed an efficient and effective way to communicate information to their employees and visitors, which led them to explore digital signage solutions. Our team provided them with a 55-inch digital signage monitor and media player, along with our user-friendly digital signage software, CDMS, to cater to their needs.
With our digital signage solutions, PERKESO can now display important information and announcements to their employees and visitors in a more engaging and dynamic way. Our easy-to-use software allows them to manage and update their content with ease, ensuring that their communication channels are always up-to-date and relevant.
We are proud to have successfully delivered the project in December 2021 and have received positive feedback from PERKESO. We thank them for their trust in our capabilities and expertise. We look forward to serving them and other clients in the future, as we continue to provide innovative digital signage solutions that enhance communication and engagement.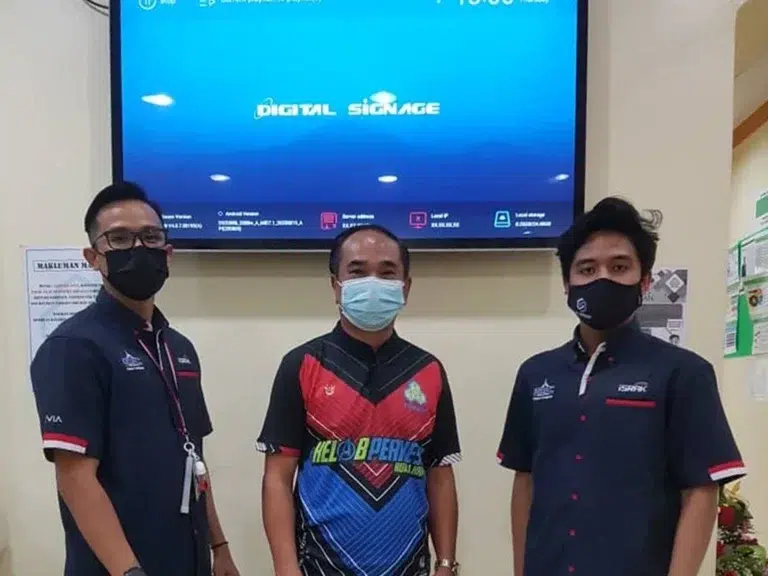 Image Gallery
About Our Solution
We offer innovative digital signage solutions, including Arvia Digital Signage, to help businesses and organizations communicate effectively with their audience. Our digital signage solutions enable you to display dynamic and engaging content such as videos, images, and animations in real-time. Available in several design including monitor, horizontal kiosk, floorstanding kiosk, media player and also large screen such as videowall.
Arvia Digital Signage is a cutting-edge digital signage software that provides a user-friendly content management system that makes it easy to create and update your digital signage content. It offers a range of features such as advanced scheduling, content preview, and remote management, making it an ideal solution for businesses of all sizes.
Our team of experts works closely with you to understand your business objectives and audience, enabling us to design and implement Arvia Digital Signage solutions that effectively communicate your message and drive engagement.
With our digital signage solutions, including Arvia Digital Signage, you can enhance your brand visibility, increase customer engagement, and ultimately boost your revenue. Contact us today to learn more about our digital signage solutions and how we can help your business grow.