Arvia Video Conference Set ARV-T3000
Video Conferencing
• Ideal for medium and large room, up to 25 People.
• 10x lossless HD zoom, 10m/33-ft range, Full HD 1080p 30fps, 2.1 megapixel
• 51.3° Field of view with mechanical 350° pan and 90° tilt, 9 Camera presets
• Expansion mics support (10m/33-ft)
• Plug-And-Play Set up
• Compatible with Mac and PC. System Requirements: Windows 7, 8.1 or 10, Mac OS X 10.7 or higher, Andriod, Linux.
Description
All-In-One Video Conferencing System
You'll feel like you're face-to-face in the same room. everyone in the room can be clearly seen in professional high-quality video with full HD 1080p camera. It helps to shorten the gap between you and your team or clients. it can also help you to achieve customers with a face to face full HD video conference.
Arvia All-In-One Video Conferencing System can be used on education, training, recruiting, etc.
10X optical zoom HD 1080p camera
10X optical zoom Professional Video Conferencing Camera for big Business Meetings or large space, you'll feel like you're face-to-face in the same room.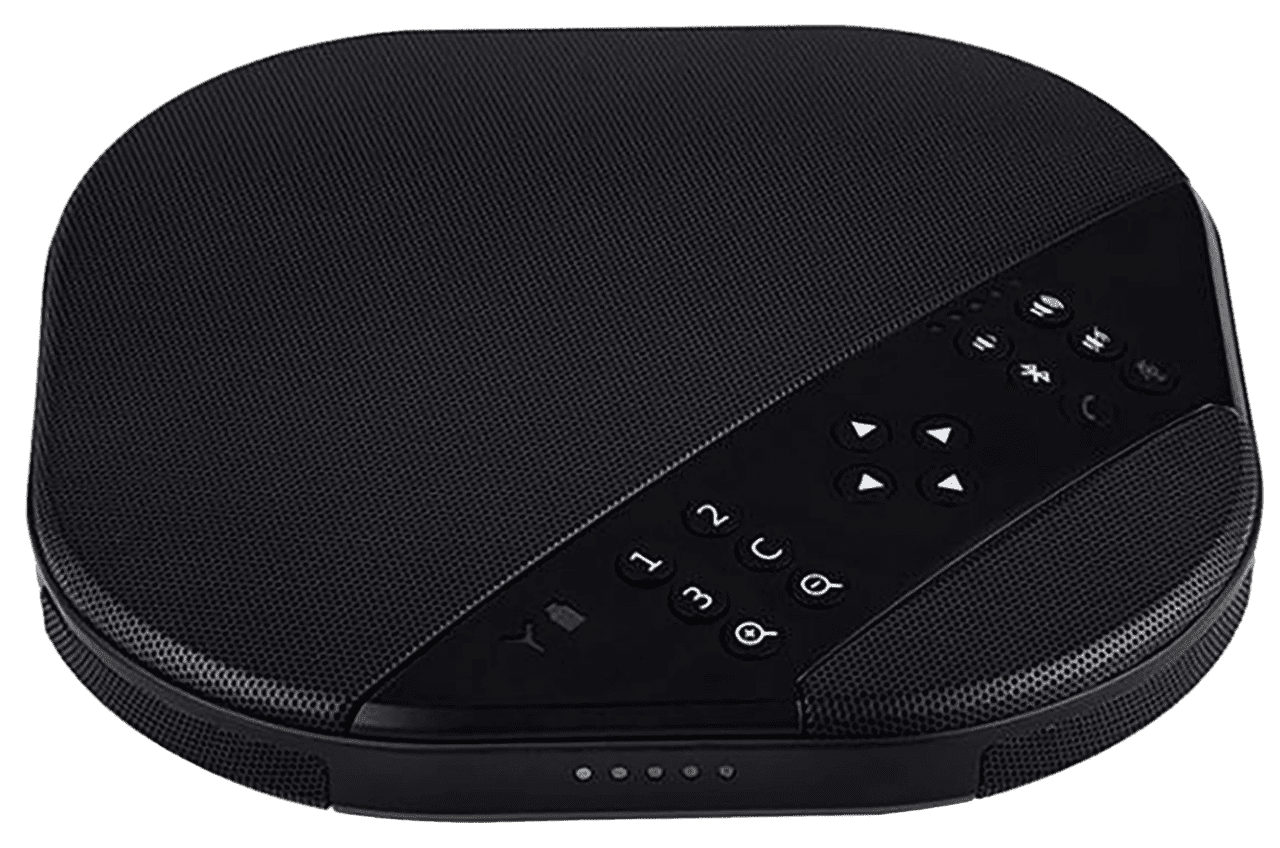 Enterprise-quality Bluetooth Speakerphone
33ft(10m) voice pick up range with 2pcs Expansion Mics. Remarkably rich and crystal-clear voice quality for large
conference room
(10-25 participants in a room of 40-100 Square meters).
2pcs Expansion Microphones
Expand the conversation area from 6m/20ft to 10m/33ft. High sensitivity omnidirectional microphone provide 360 degrees audio pickup. Everyone can hear more clear and highly intelligible.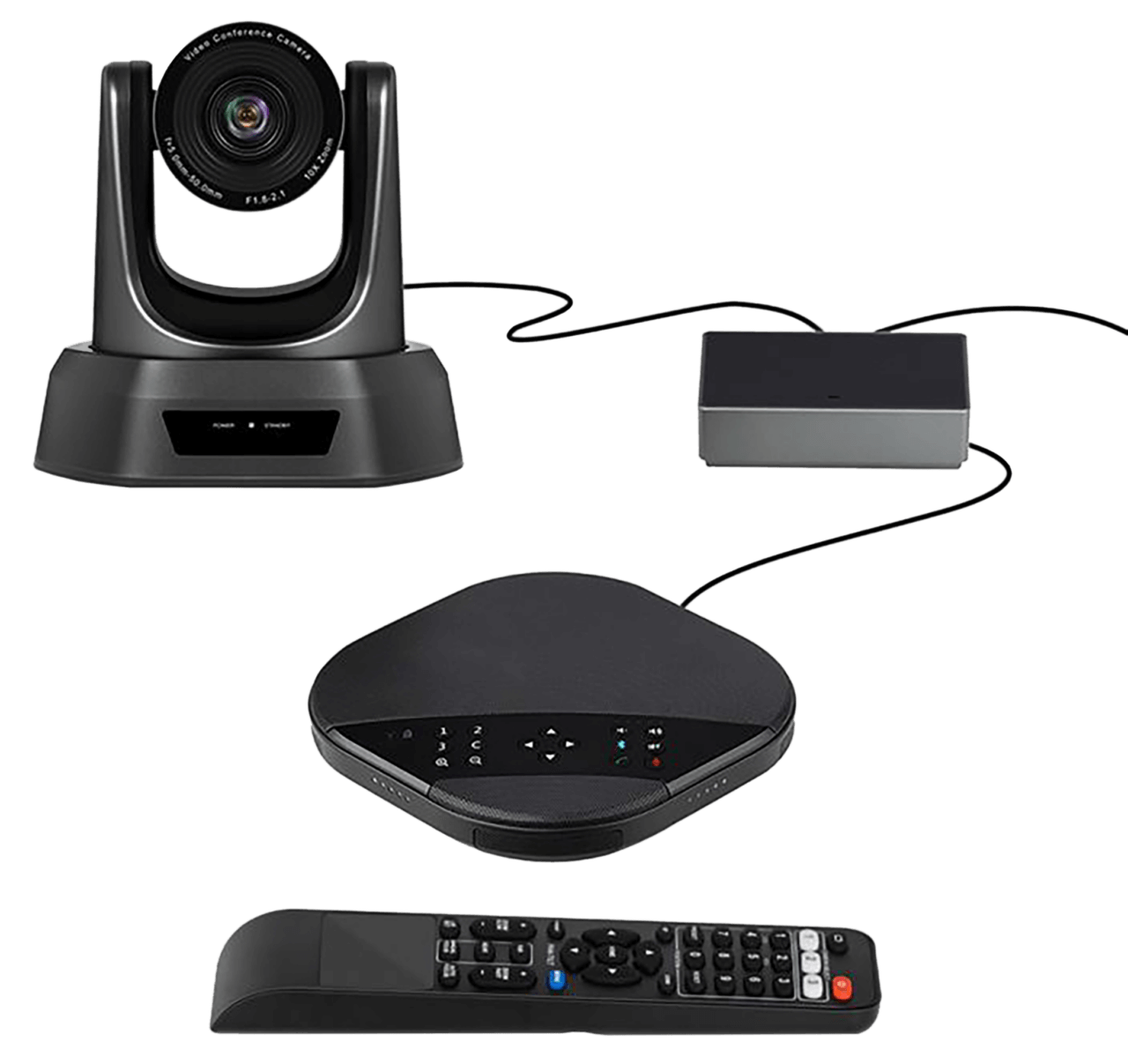 As Easy as plug and play.
Anyone in the office can easily setup this V
ideo Conference
Camera and control video meetings.
1. Simply connect it to computer or your laptop through USB.
2. Choose a video conferencing software, such as Zoom or Skype for business.
3. Include everyone in the conversation and you're good to go.
440x316x165mm (L×W×H) / 3.4KG
Windows 7, 8.1 or 10,Mac OS X 10.10 or higher.
Product.
ARV-T3000/E video conference kits
PTZ Camera
Pan: -125 to +125 degree (max speed 65°/S)
Tilt: -30 to +30 degree. (max speed 35°/S)
Zoom: 10X optical zoom, 2.07 mega pixel(16:9) (VA3000E)
3X optical zoom, 2.07 mega pixel(16:9) (VA2000E)
Output
USB
Preset Position
6 preset positions via IR control; 3 preset positions via speakerphone;
Video output pixel
Full HD 1080p 30fps
Image Sensor
1/3 inch HD Color CMOS (VA3000E)
1/2.7 inch HD Color CMOS (VA2000E)
Focal length
F=5.0MM--50.0mm F1.8(W)--2.1(T) (VA3000E)
F=3.55mm(wide)--10.05(tele) F=1.6 (VA2000E)
F-number
F1.6-F3.0
Signal standard
NTSC/PAL
Horizontal Angle
51.3 ° (VA3000E)
128 ° (VA2000E)
Gain control
Auto/manual
Focus
Auto/manual
SNR(Signal to Noise Ratio)
≥55dB
Shutter speed
1/1 sec to 1/10000s
Baud rate
2400/4800/9600/19200bps
Arvia conference room camera, conference Bluetooth speakerphone, Hub, Remote Controller, 2pcs 16.4ft(5m) DIN6 Cable, 9.8ft(3m) USB Cable, DC 12V/2.5A power adapter, Manual(English). 2pcs Expansion Mics with 2pcs 8.2ft(2.5m) Cable(Optional Accessories for ARV-T3000 only)