Smart Meeting Room for TUDM Sendayan 2022- Complete Solution
Client : TUDM Sendayan | Project Date : 17-Jun-2022
Client : Tentera Udara Diraja Malaysia
The Royal Malaysian Air Force was formed on 2 June 1958 as the Royal Federation of Malaya Air Force. However, its roots can be traced back to the Malayan Auxiliary Air Force formations of the British Royal Air Force in then-colonial British Malaya. They are looking for a Smart Meeting Room  system to conduct online and hybrid meeting. Previously, they just using web camera , projector which resulting to unsharp video for participant that join the online meeting. Therefore, Israk supplied Smartboard, Touchscreen wireless microphone for chairman and participant and  PTZ Camera that will give unmatched high video quality.
Project Background : Supply and Commissioning of Smart Meeting Room . Item Supplied : Arvia Interactive Smartboard 75 inch, Auto tracking camera ARV-VC212-20 zoom, Wireless Conference System Host ARV WC1000 (31 units), Ceiling speaker and Touch Portable Monitor 16 inch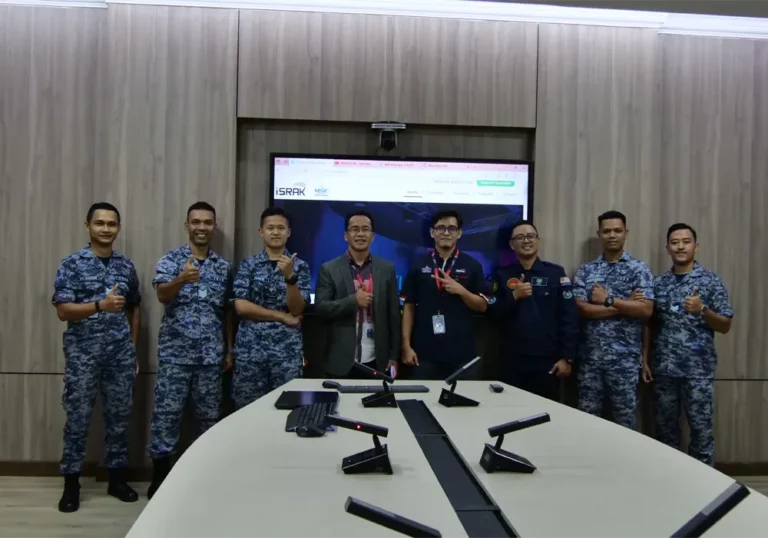 Image Gallery
About Our Solution
Smartboard or E-Board is the next generation of Interactive whiteboard (IWB) style where a projector is not required, designed with touch capability and integrated software. The touch technology used could be a capacitive or IR touchscreen fitted from the factory. The touch screens allow for multi-drawing capabilities, enabling up to 20 touch points. Everyone can share and collaborate easily with simple to use wireless solution. The screen sizes varies from 55″, 65″, 75″, 86″ and 98″.
All our conferencing camera and mic/speakers offers USB plug-and-play connectivity compatible with any video conferencing platform such as Zoom, Google Meet, Skype, Webex, Microsoft Teams, Go-to-Meeting, Starleaf, and others.